Otieno's Thank You 2022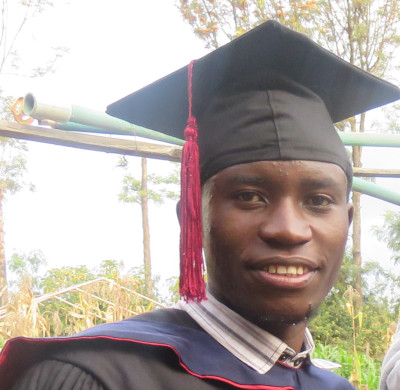 It is really a privilege to be one of the lucky kids in JWHS.  JWHS has empowered those whom had no hopes and with very slim chance of survival leading to no meaningful life. The home has brought comfort and fueled the dimming lights to many dreamers who had no means. The home grants the less fortunate a rare lifetime second chance to lead a better life. It offers a golden opportunity to expand, thrive and achieve one set goals and desires.              
Being a beneficiary of JWHS, I can confidently say that my long stay at JWHS has been nothing less but a place where those with willingness, desires and ambition are undoubtedly met. It gave me a home, family and supportive background which I thrived. With all the necessities readily available, life became interesting and fun to live. The favorable environment and surroundings enabled me to acquire different essential skills as well as quenching my thirst for knowledge.              
Today I am a graduate with a bachelor degree in Actuarial Science. It might seem and sound hard to believe but not impossible. Truly, this would not have been possible if it were not for JWHS fraternity. This was only possible because of the God sent well-wishers, sponsors, friends and relatives who pulled the critical strings. JWHS has molded me with priceless and finest attributes. The organization went to great lengths to nature me and I believe this has equipped me to be of great and positive impact to the community at large.             
I would like to sincerely extend my gratitude to many who played a vital and valuable role in my life. Their enormous contribution can neither go unnoticed nor unrecognized. Special and accorded gratitude goes to my centered sponsors, the Trinity Church, Claudia and Heather who moved everything above and beyond to ensure a boy with a big dream would one day live in his dreams come true. Well-wishers, friends and relatives who constantly and consistently put me in prayers, offered moral support as well as financial support can neither go unnoticed as well.            
My success solemnly and literally depended on their sacrifices and their continuous devotion towards my wellbeing. Your kind gestures has facilitated and enabled me and many other countless lives to realize and understand the true potential of giving, helping and unconditional love.
God Bless You All, Oti.
NOTE: This testimony has not been altered, spelling or grammar corrected. Please remember that English is a Kenyans third language.